The Home-selling Experience
From your first conversation with us to the moment the proceeds from the sale of your home are in your hands, we take care of every aspect of the process. We are at your service as professionals and specialists on every scale, across marketing and advertising, technology and storytelling, presentation and documentation.
We know how, when, and where to best capture and convert buyer attention toward your home. Combining the latest technology and marketing strategies, we personalize the experience for you and your property.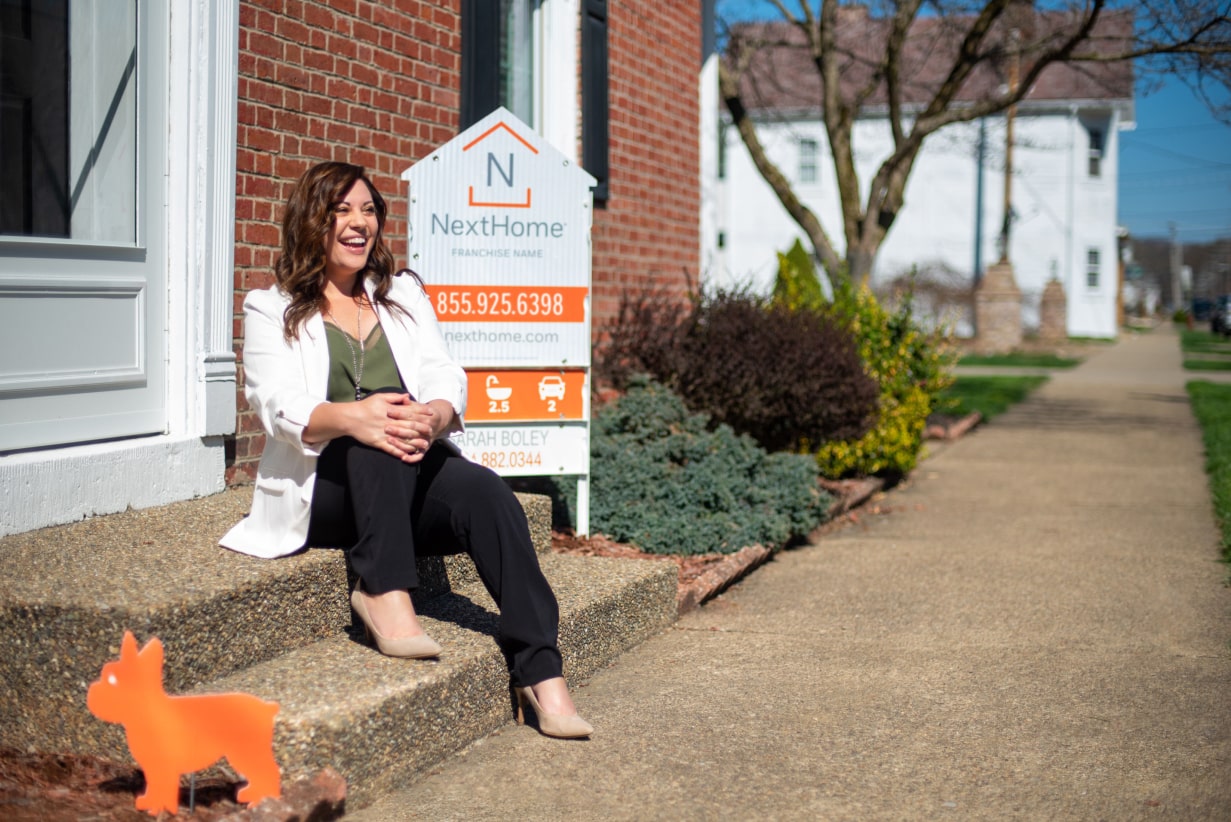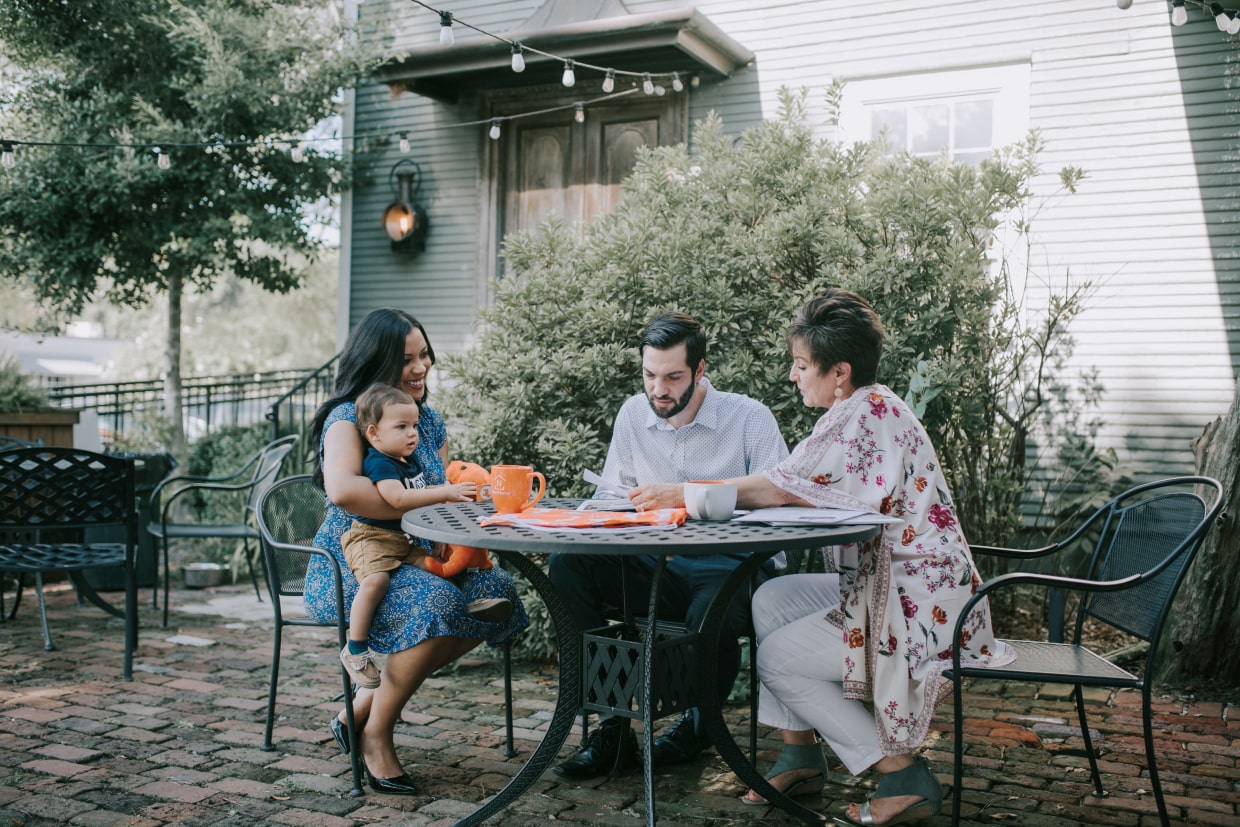 Selling Your Home, the NextHome Way
Testimonials
" It was a tough sale. She was always willing to show up, always had a good attitude. "
- Jeffrey Szcinski (Buyer)
" Kandace was so incredible to work with! She was kind, patient and made selling our home an easy process! She always answered our questions and we trusted her to help us sell our home…and she sold it quickly. It was the best experience we've had when selling a home! "
- Tiffany English (Director of Client Relations )
" Kandace was AWESOME! As first time home buyers, Kandace made the process VERY easy and seamless. Any question that we had, Kandace was able to answer immediately. She had information about things we wouldn't have even thought about. She was so helpful and caring l. We would HIGHLY recommend Kandace to other home buyers! "
- Rakim Dawkins/Jasmine Dawkins (Regional Fitness Director/Military Air Force)
" Kandace did a great job as our realtor! Not only was she extremely knowledgeable about the process, she set accurate expectations about selling our home. Self admittedly, we are the type that contacted her excessively and worried constantly, and Kandace did an excellent job to keep us calm and informed. She was able to encourage a high volume of foot traffic through our house and we accepted an offer quickly. I have heard stories of realtors that work to secure a contract, but then disappear during inspections and final negotiations, but Kandace was heavily involved and guided us to the finish line!. We highly recommend Kandace! "
- Lance Neagle
" We worked with Kandace when we decided to relocate back to the OKC metro area. Not only was she knowledgable, professional and thorough but she was personable, refreshing and fun to work with. Kandace found the exact type of home we were looking for very quickly. We would highly recommend Kandace to anyone that is looking to buy or sell a home. She will go above and beyond what is expected. We refer family and friends to her all the time. Kandace Phillips is a gem! "
- Donna Moore
" Kandace is Awesome! She sold my home in one day. She took care of everything and the process was easy. "
- John English
" The professionalism shown to us by Kandace Phillips has set the bar high when it comes to selecting a realtor. We highly recommend her. She responded quickly to potential buyers and eventually ended up with a buyer for us. The true test was put to her with her unfortunate dealings with our buyers realtor and lender. See folks you can have a great realtor but a buyers realtor and lender can turn out to be a bigger problem. A problem Kandice was forced to recon with. Kandice dealt very professionally with that mess and got us through it. She truly earned a new respect from us and we love her outstanding work she put in to closing our sale. "
- Mark Teachman
" Kandace went out of her way to help us view properties quickly. She guided us through every step of the buying process. "
- Kevin Q Bright (GSB Venture Partners LLC Member )
" I can't say enough good things about Kandace! She was wonderful and quick to pick up our needs after originally starting this process with another realtor in which we decided wasn't the best fit for us we were nervous to find someone else that would work for us but we absolutely did and a great one at that! If you ever need someone on your side this lady should be your first call! We found our beautiful home thanks to all her hard work and understanding for our family's needs! Made things easy and fun but yet was very professional and got things done! She deserve a 5 star, I'd give her more if I could! "
- Carolina Ayala
" I highly recommend Kandace. She sold our house within 24 hours! There were a couple of hiccups with our buyers lender leading up to closing and she was able to work with all parties to insure we closed on schedule. "
- Matt C
" Kandace was very professional and friendly. Eager to help and find a home to suit my needs. Kandace was helpful throughout the entire process and continued to help even after the closing. Always a friendly smile on her face to start the long day of house hunting. She made the experience a lot more pleasant. A great experience!! "
- Natalie Clark
" Kandace is the best! She is customer service oriented, works to proactively address her clients needs, super friendly, always responsive/timely, very patient, provides great ideas/feedback for items outside of purchasing (repairs/renovation/décor) and makes the process super easy. Highly recommend! "
- MHC
" Kandace went above and beyond for us! I literally texted her with anything and she immediately responded! She helped us understand a lot of the documents when we didn't understand something, and broke everything down. We loved her and will recommend her to anyone we know. "
- Lidia Wood
" Kandace was great and so easy to work with. She paid close attention to the details and was always available when I had questions. She made the home buying process much less stressful, and I will gladly work with her again in the future. "
- Kely Van Eaton (Software Consultant)
" Kandace is an amazing realtor! She is patient, kind and has the skills to negotiate any deal. I definitely would recommend her to anyone looking for a realtor to sell any property they need to sell! ⭐️⭐️⭐️⭐️⭐️ "
- Kimberly Teachman
" She was amazing to work with!! Highly recommended!! Did everything she said she would and quickly! "
- Brigette Simms
" Kandace was amazing from start to finish! To say she was on top of things with selling our house is an understatement - she was constantly in communication with us and was quick to answer any questions we had. She was a strong advocate for us when our house was under contract and knew exactly the right person to get a second opinion when we needed it. She rocked our open house and I do not think we would have made nearly as much as we did on our house without her help and guidance with our listing. If you are looking for a realtor - look no further than Kandace, she's the best! "
- Aly and David Brinkman
" Kandace was very helpful and everything went perfect. "
- Landon Highfill (District Manager )
" Kandace has helped our family sell two homes now. Her real estate expertise is top notch. She worked non-stop to sell our house, making the process as smooth as possible. Kandace gives excellent advice on the selling of houses and she was able to make the entire process as stress-free as possible! She is always within reach, taking the time to discuss all details (sometimes multiple times if I keep asking). I highly recommend Kandace and her team! "
- Jason Garcia
" Kandace went above and beyond for us! Any concern I had she always had the answer and if she didn't it didn't take long for her to get it! I couldn't have asked for a better Realtor! She always replied quickly, and never did I feel as if I was bothering her even when we had to wait 45 days til closing! She still made sure to check in or to make sure we knew everything was still going smoothly! She made this process less scary! I give her 5 Stars! "
- Lidia Wood
" Kandace made buying a house such a breeze! She is absolutely wonderful to work with! She really cares about hers clients and was extremely honest, upfront, communicative and easy to reach to answer any of our questions. Highly recommend! "
- Nicole Highfill
" Kandace did an excellent job selling our home. She provided excellent tips for stadging while still keeping it livable! She listed our house and it was under contract in less than 24 hours! Very professional and efficient! We would highly recommend! "
- Judy N
" kandace went over and beyond in helping me with the purchase of my new house. I would highly recommend her for your real estate needs. "
- Rob Ellis
" She's amazing anytime we needed anything she was there with a quick response time! "
- Jimmy Baker
" Did an amazing job!!! Great communication!! "
- Rodney Hawk
" Thorough, attentive, honest, and very communicative. Second time I've used Kandace's services and couldn't be more pleased. I highly recommend her services to anyone looking to buy or sell a home! "
- Michael C
" Kandace Phillips helped me to find the perfect home for me! As a first-time homebuyer, I had tons of questions and concerns and they were right by my side with honest answers and much needed encouragement. The process was smooth and probably the least stressful it could have been when purchasing a home. I highly recommend Kandace and her team of experts! "
- Alison R. Moore
" Kandace was very professional and on top of everything in the selling of our home and the purchase and closing of a new home. Would recommend her to anyone. "
- Larry Neagle (Seller/Buyer)
" Kandace did a great job. Kandace made our whole experience easy and she remained professional, personable, sweet, and very supportive. I would definitely recommend her services. She rocks!!!! "
- Erica J
Previous
Next